When it comes to Soto, there are 2 places that we would usually go to here in Kota Kinabalu. One is at the coffeshop in front of All Saints Secondary School in Likas (it's been there ever since I was in All Saints, which is like, a decade ago!).
The other, is here,
Kedai Kopi Happy 2
, located at Asia City, facing (Peppermint, the Vietnamese restaurant).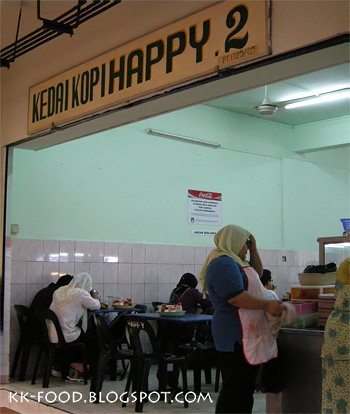 This coffeeshop is very popular to especially those working nearby, and would usually be fully packed during lunch hour!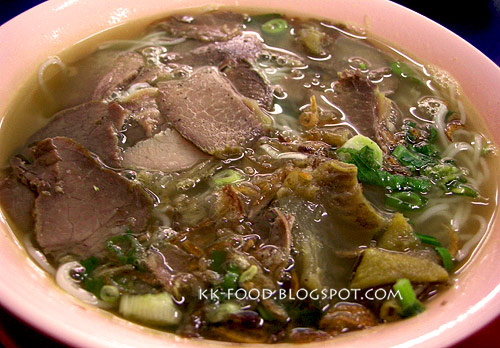 Soto Daging (Beef Noodle Soup) [price:RM4.00]

We think the price is quite cheap and reasonable, isn't it? It's quite fulfilling, too!
But if you don't feel like eating Soto for some reason, there are also a variety of Nasi Campur (Mixed Rice) dishes being sold at this coffeeshop as well!